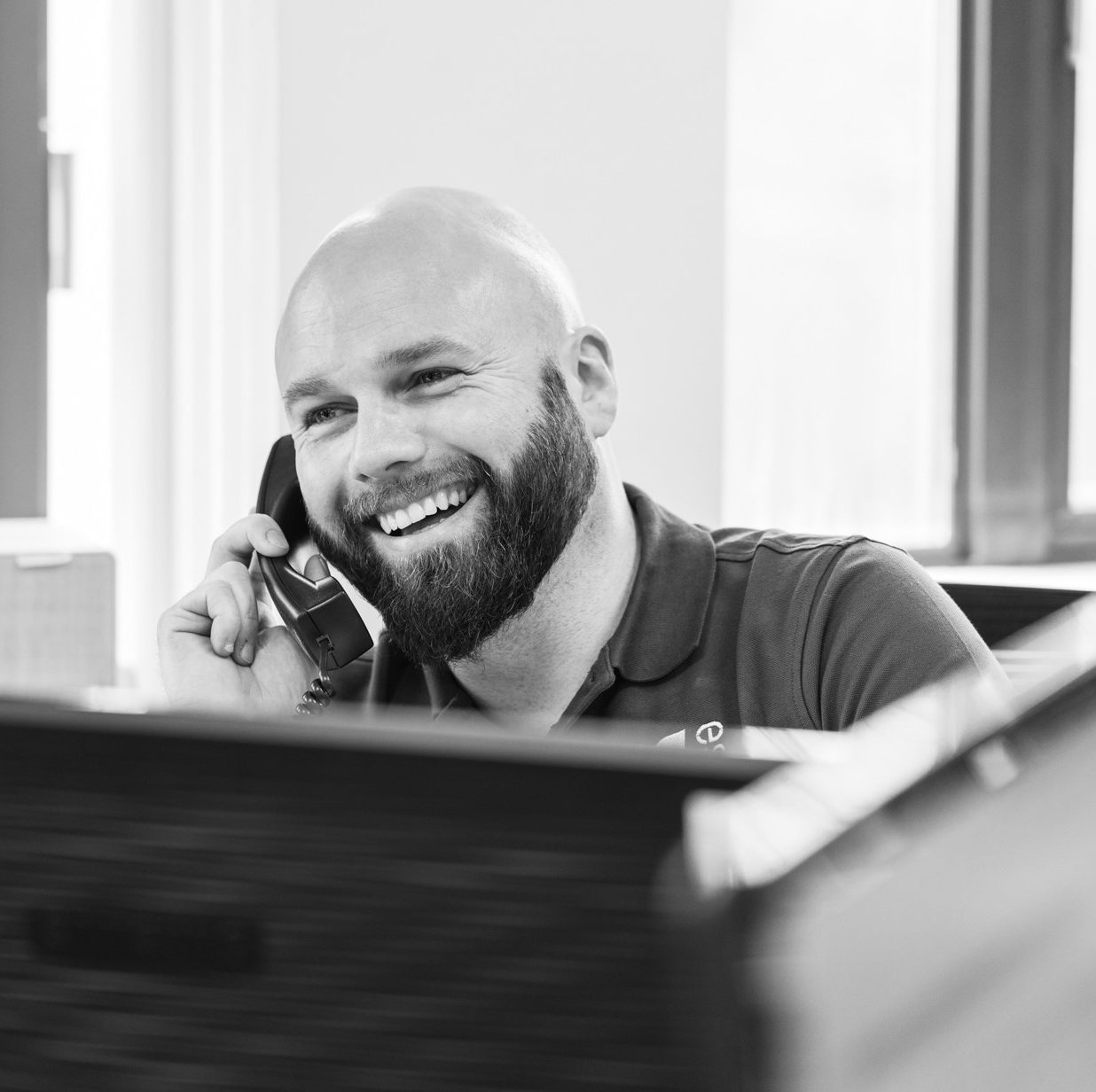 Lawrence Rogers, Principal Design Engineer
Lawrence is responsible for sound engineering practice throughout the Essco Group and provides sales and technical support for the Energy division. 
He has invaluable engineering experience in many fields such as thermodynamics, fluid mechanics, hydronic and steam system design, structural steel fabrication and sheet metal design to name a few. These skills are put to good use throughout his role within the Essco Group.
Outside of work he is likely to be found in the woods on his mountain bike (with all the gear and no idea) with his dog Meg following closely behind him.
Read Lawrence's quote below….
A quote that rings true with Lawrence is,
"A day without laughter is a day wasted" Charlie Chaplin
For the best energy efficient products and systems, talk to ESSCO.