New Penstocks for UK research site
A major UK research site had 'traditional' BS7775 cast iron Penstocks installed that featured an 'allowable' leak rate that was unacceptable.
Remedying this, Essco Process Valves supplied modern Penstocks manufactured from Stainless Steel/HDPE.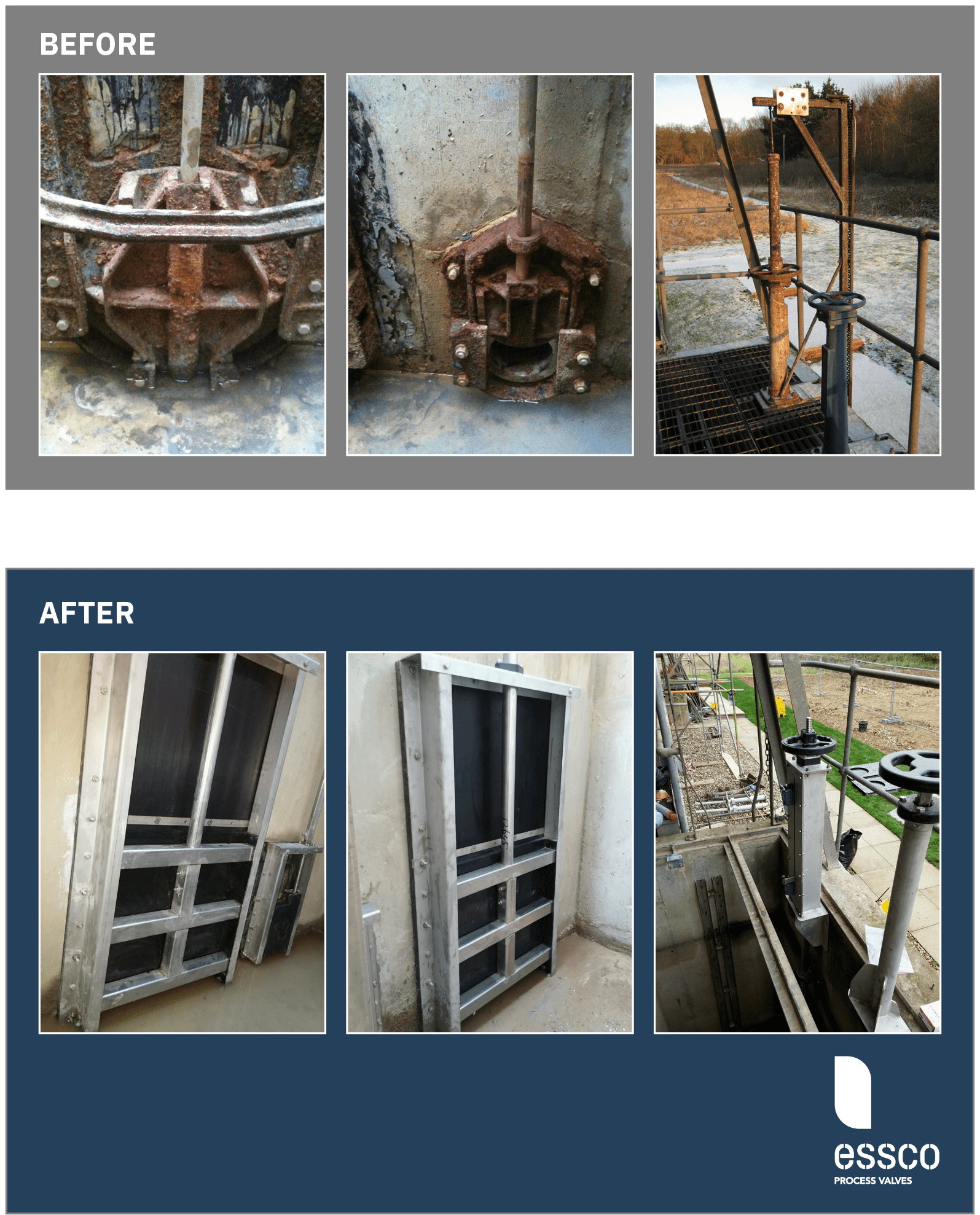 These do not rust, are relatively light weight and feature a backing seal to allow direct mounting via chemically anchored bolts, so no requirement for grouting and curing.
Due to the seal arrangement, the leakage rate is about 10% of that allowable in BS7775.
For best-fit valve and actuator solutions call 01489 779068 to speak to our friendly EPV team or email us here.