An upgrade to the series 90 modulating actuator sees ESBE integrate three models into one.
Built on the same platform as the popular M90, the 93P replaces 92P, 92P2 and 92P4 and combines the functionality of all three models into one actuator.
Upgrades include a new PCB and streamlining of components, which combine to make a flexible and user-friendly all-in-one product that is easy to use and quick to install.
The 93P is the perfect match for ESBE series 3F and 4F rotary valves, and now with just one model rather than three, selection and ordering couldn't be easier.
View the full range of ESBE actuators here.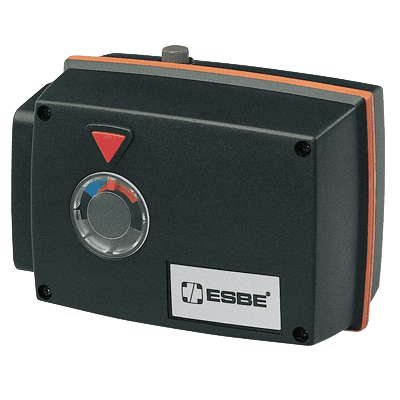 ESBE 93P actuators are available from your chosen distributor.
Call us on 01489 779068 or email sales@esscogroup.co.uk for ESBE product selection and technical advice.