As the old saying goes "time is money" and that is certainly true for costly building project overruns. With this in mind, we recently launched our Fan Coil Valve Assembly (FCVA), which is designed to save time and reduce labour costs.
Our FCVA connects fan coils, ceiling conditioning systems and cold beams on to primary heat networks within multi-dwelling buildings, and offers many unique benefits to the contractor, distributor and specifier. Providing control of the secondary circuit, with automatic shut-off, balancing and filtering the FCVA allows the user to easily set up the system and perform maintenance.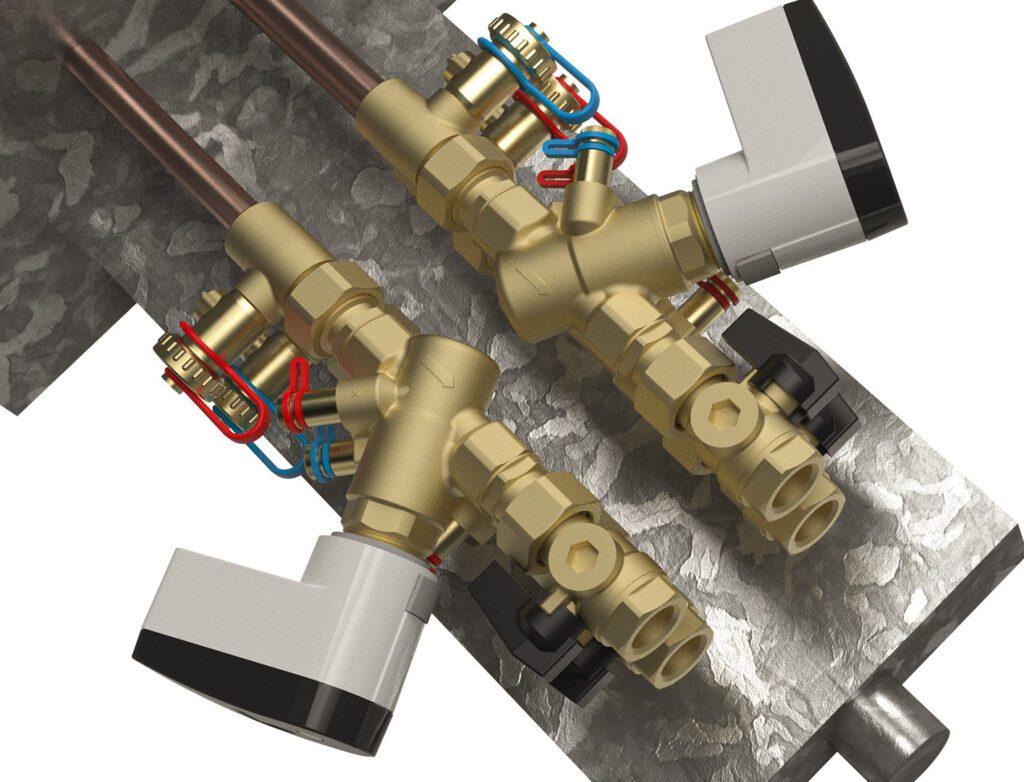 Small but Mighty!
The FCVA packs a punch, with compact dimensions of 225 x 84 x 159mm, it takes up almost 30% less space than the closest like-for-like product*. For the installer, that means it's light and easy to handle.
Also, with pre-assembled heating and cooling handed assemblies with only four connections to make on site, the contractor can save valuable installation time and in-turn reduce labour costs.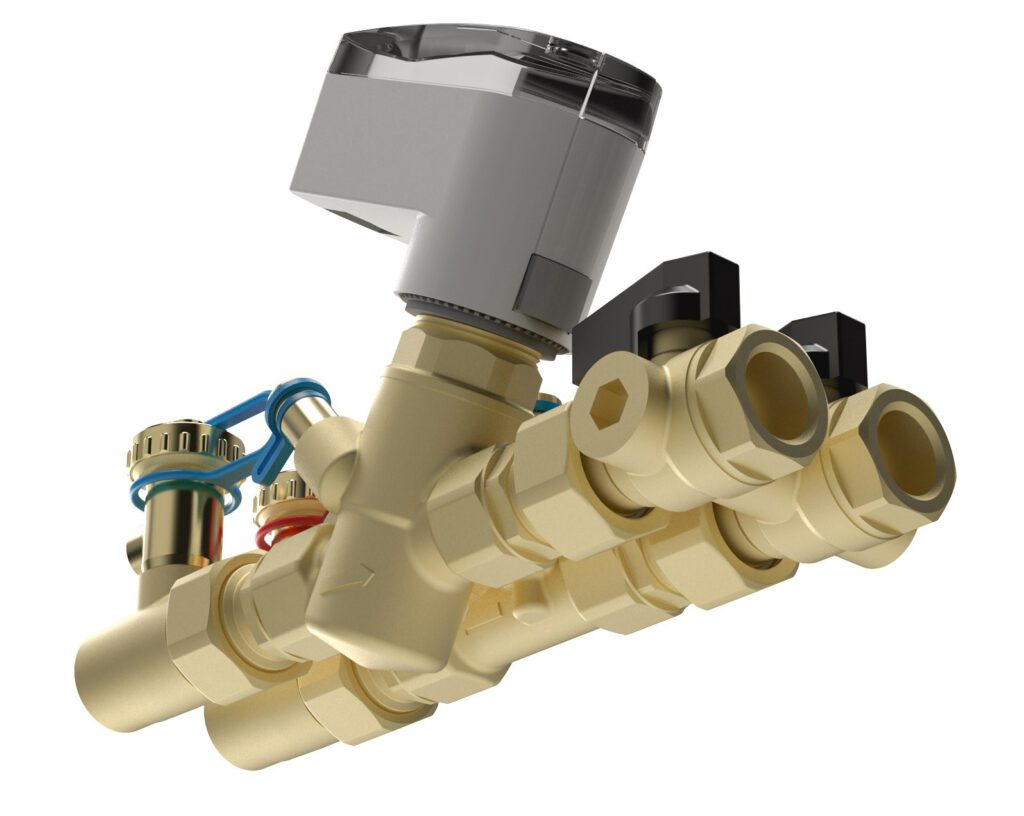 Peace of Mind – Fit and Forget
Built to last, you can fit and forget the FCVA until the next project order. Assemblies also come complete with a handy ID tag to record the KV and commissioning information, which provides a permanent record for future system servicing. Installers have easy access to the IOM via mobile, tablet or laptop using the QR code on the ID tag and there is a generous 2-year warranty from point of delivery. Maintenance requirements are minimal with a simple annual strainer check to carry out.
Technical Support and Customer Service
The benefits don't end there, our customer service team go the extra mile and take ownership of your enquiry, providing support from the tender stage right through to order, delivery and after-sales.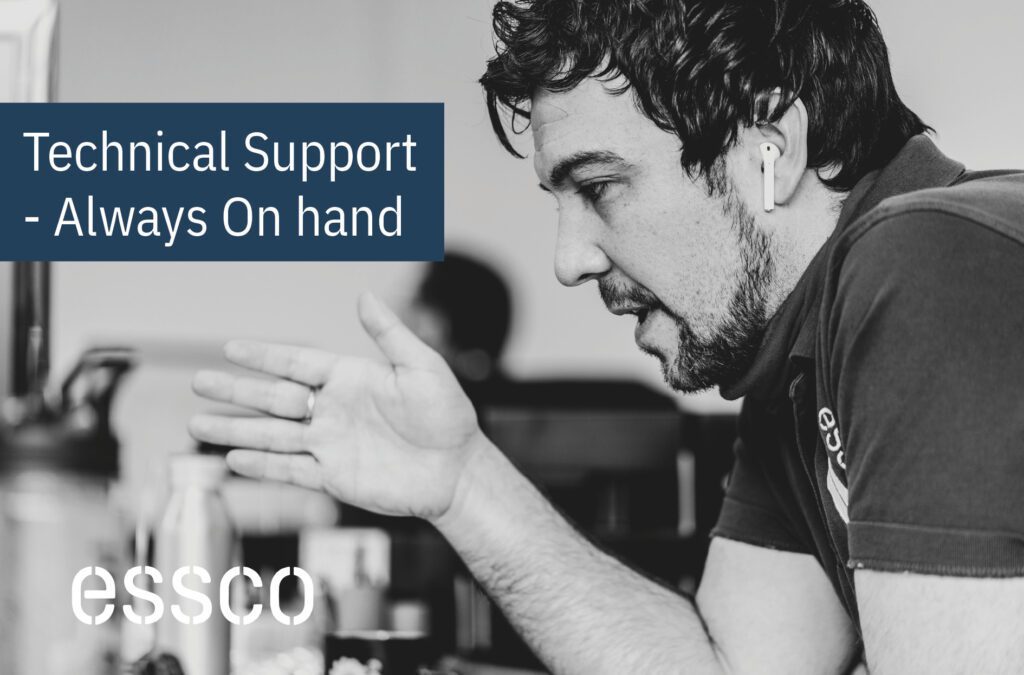 Our FCVAs are available from your chosen distributor, place an order today.
Distributors can request a quotation by emailing sales@esscogroup.co.uk or calling 01489 779068.
Download the technical specification or find out more about the product here.
*27% smaller than the most comparable like-for-like product supplied by an alternative UK market leader.